Destination
Enter destination to get a shipping cost
ColorLogic's CoPrA, color profile creation is not extraordinarily complicated. To get started in generating a ICC profiles, DeviceLink profiles, editing of an existing DeviceLink profiles, or SaveInk profiles, simply click on the icon and CoPrA will walk you through the steps to create high quality profiles for production.
Description
ColorLogic CoPrA 4
CoPrA 4's interface includes a navigation panel to quickly access all main profile functions from one easy-to-use panel. Graphical illustrations display the purpose of each function on the panel.
Features of ColorLogic CoPrA
Back To The Top ⇑
---
Printer Profiling
New Printer Profile - Depending on the package and modules purchased, CoPrA will profile the following color spaces: Gray, RGB, CMY, CMYK or Multicolor. The profiling Settings can be saved and re-used or edited. This ensures consistent profiling and increased color quality in production.
Update Profile - an innovative approach to updating ICC profiles without printing a large test chart and defining profile settings from scratch. This approach requires printing a small control strip to quickly update a profile for changing print conditions.
Back To The Top ⇑
---
Device Link Profiling
Device Link- complement the use of "normal" ICC device profiles (device profiles are printer, monitor, and scanner profiles) and are applied to certain tasks in order to achieve substantially better results in terms of quality and printing when converting and adapting colors.
Editing - Create DeviceLink profiles by editing. Profiles can be applied in auto-menu, select the appropriate predefined setting for your production task. These profiles can be applied in automated fashion in a workflow program that supports DeviceLink profiles.
Save Ink - reduce the amount of cyan, magenta and yellow used - without any loss of quality and control the amount of TAC (total area coverage) reduction by optimizing the black composition of the data. Applying this function to a moderate degree enhances the stability of the printing process, while use of a stronger level saves even more ink.
Relcalcuate - Recalculate DeviceLink profiles with a different profile. It is a great time saver if there are several DeviceLink profiles that require updating.
Back To The Top ⇑
---
Toolbox
Image Conversion - Convert images using a variety of profiles. It converts PSD, TIFF and JPEG files with ICC device profiles and DeviceLink profiles. Typical application programs do not support all types of DeviceLink (i.e. RGB to CMYK) or multicolor profiles.
Profile Manager - allows viewing, organization, analysis, and comparison of profiles after creation in CoPrA. The ability to display all types of profiles, (including DeviceLink and Multicolor Profiles) is a powerful tool for everyday color management.
Batch Overview - create several profiles at once and perform additional functions once profiles have been generated. While the profile is being calculated, load new measurement data, prepare the next profile(s) or create variations.The toolbar also includes the option to create PDF or XML reports.
Back To The Top ⇑
---
VIDEO: What's CoPrA?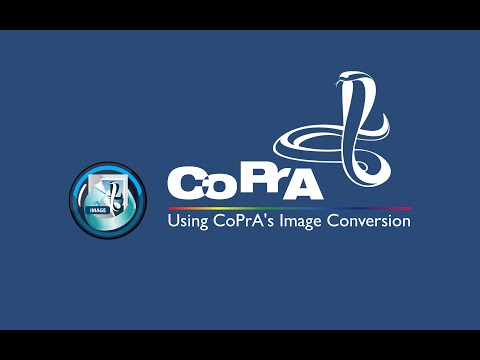 Watch Video
Specifications
| | |
| --- | --- |
| Variant | 1 |
| List price | $650.00 |
| Product Actual Weight | No |
| Physical Size (H x D x W) | No |
| Computer OS | No |
| Warranty | 1 Year Parts & Labor |
| ICC Version | No |
| Profiling Choices | Edit ICC Profiles, Evaluate | Analyze ICC Profiles |
| Max RGB Printer Profiling Patches | No |
| Max CMYK Printer Profiling Patches | No |
| Max Multi-Color Printer Profiling Patches | No |
| Monitor Profiling | No |
| CMYK Printer Profiling | No |
| Supported Color Measurement Devices | No |
| Supported Color Measurement Devices via ColorPort Software | No |
FAQ
Questions on ColorLogic CoPrA 4
No questions asked yet
You may also be interested in the following product(s)
| | | | |
| --- | --- | --- | --- |
| Our Price: $999.00 | Our Price: $1,300.00 | | |