Destination
Enter destination to get a shipping cost
Techkon SpectroPlate is a Printing Plate Measurement Device. It optimizes pre-press quality because it is specifically designed to measure printing plates. The Techkon SpectroPlate precisely reads any screen size and screen technology, as well as measures the right dot transfer on offset printing plates. It is ideally suited for the G7 or GRACoL 7 press calibration method.
Description
What is included?
The measurement device SpectroPlate
A Charger
Console with integrated white standard
AC adapter with universal plugs
Device case
USB-cable
CD with SpectroConnect software
Manual with ISO 9000 compliant certificate
---
Packages of SpectroPlate
SpectroPlate Start Features
% Dot measurement
This measurement function displays the geometric dot area of a raster screen in percentage. It is the ratio between the area covered with dots and the total area. A value of 50 % means for example, that half of the total area is covered with dots.
Screen angle in degrees
The 0°-reference for the screen angle display is parallel to the front side of the device.
Screen frequency in l/cm and lpi
SpectroPlate screen frequency in l/cm and lpi precisely reads any screen size and screen technology.
SpectroPlate Connect Software included
The included SpectroPlate Connect Software transfers data from the Techkon SpectroPlate to your PC. Displays transfer curves an measured values export to rips and Microsoft Excel. View and export high resolution images of Printing Plates.
Back To The Top ⇑
SpectroPlate Expert Features (include SpectroPlate Start Features)
Dot gain transfer curve shows the difference between measured dot value and reference value in a graph.
Geometric analysis
Geometric analysis function evaluates the geometrical properties of circles. The smallest and the largest diameter are analyzed and displayed. If there are 3 or more circles in the area the average diameter of the smallest and largest circles will be displayed.
Memory for 100 data sets
The measured data can be managed within the device and can be transmitted to the computer as well.
Average measurement
Average measurements are useful when the measurement patch is not uniform. Then it is advisable to measure at different spots of the measurement patch.
Back To The Top ⇑
SpectroPlate All-Vision Features (include SpectroPlate Start and Expert Features)
Measurement of Processless Plates
Supports measurement of chemistry-free, processless plates with very low visible contrast
Back To The Top ⇑
VIDEO: Techkon SpectroPlate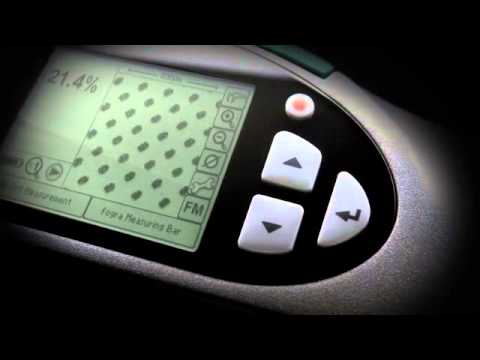 Watch Video
Specifications
| | |
| --- | --- |
| Variant | 1 |
| List price | $4,150.00 |
| Product Actual Weight | 1.2 lbs |
| Physical Size (H x D x W) | 2.5 x 2.5 x 7.5 inches |
| Computer OS | Win XP (32 bit), Win XP (64 bit), Windows 7 (32 bit), Windows 7 (64 bit), Windows 8 (32 bit), Windows 8 (64 bit) |
| Warranty | 1 Year Parts & Labor |
| ICC Version | No |
| Automated | Yes |
| Color System | No |
| CTP Plates | No |
| Density | No |
| Measurement Aperture Size | 1 mm |
| Measurement Time | 1 second per measurement |
| Pantone Library Included | No |
| Print Surface | No |
| Uses | Print Only |
| Max CMYK Printer Profiling Patches | No |
| CMYK Printer Profiling | No |
| Monitor Profiling | No |
| Max Multi-Color Printer Profiling Patches | No |
| Profiling Choices | No |
| Max RGB Printer Profiling Patches | No |
| Supported Color Measurement Devices | No |
| Supported Color Measurement Devices via ColorPort Software | No |
FAQ
Questions on Techkon SpectroPlate
No questions asked yet
You may also be interested in the following product(s)
| | | | |
| --- | --- | --- | --- |
| Our Price: $4,200.00 | | Our Price: $11,550.00 | Our Price: $23,000.00 |