Destination
Enter destination to get a shipping cost
Pitstop2Switch is built for existing users of Enfocus Pitstop Server and the users who wants to implement a server based preflight solution. Utilizing both Enfocus Switch and Enfocus Pitstop Server, Pitstop2Swtich is the next level of automated preflighting.
1 Year Maintenance & Support included
Description
PitStop2Switch
PitStop2Switch is a powerful combination of Enfocus Pitstop Server and Enfocus Switch. PitStop Server can automatically check if the digital data required to print a job are all present and valid. Then with switch, users can eliminate errors, automate repetitive functions, and organize the workflows. It also has excellent routing and communication applications that monitor multiple file submission points including FTP/SFTP servers, email addresses and network hot folders. The modules of Switch 13 include:
The Key Features of Pitstop2Switch
Easy setup
Both Pitstop Server and Switch are made from the same company Enfocus. The two applications are designed to work intelligently with each other to bring quality control and automation features to your PDF production process
Automated Preflight & correction of PDF files
Pitstop Server checks and corrects the the digital data required to print a job, this is essentially done to avoid problems in processing and printing content
Automated repurposing of PDF files
PitStop2Switch automatically convert between the HTML or PDF in cases when users don't have a PDF reader or need to keep the integrity of the HTML web page for others to view
PDF transparency flattening
Flattening may be necessary when printing, saving, or exporting to other formats that don't support transparency. Pitstop2Switch can perform transparency flattening when you create PDF files
Harness PitStops'capabilities for full ICC color management and device link
Automatic pickup/delivery from/to FTP and Email
PitStop2Switch can fully automate delivery, sorting, routing, renaming, and archiving of production files, with notifications sent to all relevant parties that your jobs are ready to go
Split and merge PDF files
The newest version of Switch, Enfocus Switch 13 is 7 times faster than before in splitting and merging pdf files
Zip and unzip directories
Switch 13 Archive and Unarchive supports Zip files bigger than 4GB
Modules of Switch
Switch Configurator
Automate your workflow for third party application using Switch Configurator. Complete the following tasks with ease:
Merge, control and automate third-party applications in a single workflow automation system
Choose third party applications to suit your needs
Integrate third party applications using anyone of these features: Hotfolders, Command Line Interface and Switch Scripting Module
Switch Database
Use Switch Database to seamlessly integrate your database and automate communication between your database and Switch. Using Database module establish easy and fast communication path between any database and Switch. Some of the advantages include:
Allows users to utilize job information from Management Information System (MIS) to any SQL query result as a factor in Switch workflows
Send critical job information back to your MIS to improve business by automating decisions for preflight, processing, delivery or archival, based on existing job or customer information
Able to view dynamic contents using SwitchClient and Enfocus Connect ALL form the database
Switch Metadata
Enhance your workflow intelligence by using the Switch Metadata Module, which is metadata management tool. You can carry out the following tasks with easy and finesse:
Use XML, JDF or XMP job tickets from your database
Job ticket information can be picked from a job entry front-end
Never lose touch with your clients, as you can accumulate and share information both with operator and customers
Switch Scripting
Use Switch Scripting module to customize your workflow as per your needs. Save time by using custom developed scripts in Visual Basic, Java or Apple Script. Make the most of the SwitchScripter application to develop and debug scripts.
Switch Client
Submit jobs and data, interact, route jobs and connect remotely with 5 SwitchClients simultaneously using Switch Client, eliminating the task of tracking your jobs or interacting with the workflow.
Switch Web Services Module
Enable any web browser to become the front-end to your Web-to-Print portal with Switch Web Services Module. Just use the Add SwitchClient functionality and interact with jobs right from your website.
Customers can work and submit safely within switch from the comfort of your website
Your website can be integrated with free PHP sample code and documentation to improve its functionality
This module allows users to Interact with third party applications such as Connect YOU or Connect ALL
Switch Proxy
Switch Proxy module enables you to transfer file with added security of an extra security layer. Leverage network security and business continuity, thereby enabling clients to deliver data to your server in times of network outrage as well. The extra security layer creates a buffer between your system and your clients, thereby maintaining workflow automation. The other advantages of Switch Proxy include:
Resides in the Demilitarized Zone of the network, and runs on its own platform.
Intranet and Internet are separated to ensures network security and business continuity
Customers will always be able to upload files even during server maintenance and updates
After maintenance is done the customers cached files will automatically be forwarded to your workflow
No direct access from customers to Switch Production System provides extra security for the website
Files are cached before being transferred to Switch
Switch Performance
Switch Performance module boosts up the processing capabilities drastically. It allowss user to work on infinite amount of cocurrent processes, while normally the core engine offers only 4 cocurrent processes.
VIDEO: What's Pitstop2Switch?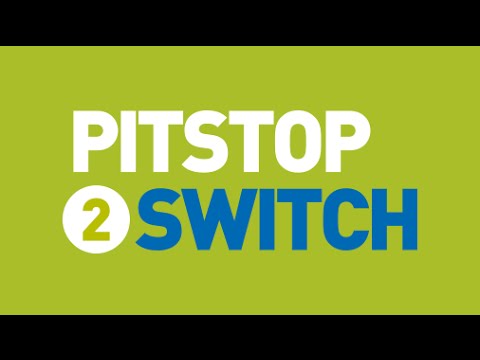 Watch Video
Specifications
| | |
| --- | --- |
| Variant | 1 |
| List price | $5,899.00 |
| Product Actual Weight | No |
| Physical Size (H x D x W) | No |
| Computer OS | Mac OS 10.8 (Mountain Lion), Mac OS 10.9 (Maverick), Mac OS 10.10 (Yosemite), Windows 7 (32 bit), Windows 7 (64 bit), Windows 8 (32 bit), Windows 8 (64 bit), Windows 10 (64 bit) |
| Warranty | 1 Year Parts & Labor |
| ICC Version | No |
| Profiling Choices | No |
| Max RGB Printer Profiling Patches | No |
| Max CMYK Printer Profiling Patches | No |
| Max Multi-Color Printer Profiling Patches | No |
| Monitor Profiling | No |
| CMYK Printer Profiling | No |
| Supported Color Measurement Devices | No |
| Supported Color Measurement Devices via ColorPort Software | No |
FAQ
Questions on Enfocus Pitstop2Switch
No questions asked yet