Destination
Enter destination to get a shipping cost
The SkinTone guide from Pantone gives you 110 skin tones to choose from for accurate color matching and efficient color communication. Pantone Color Manager included with your purchase.
Description
Pantone SkinTone Guide
The Pantone SkinTone Guide was scientifically created by sampling thousands of skin tones across the full spectrum of human skin types. To date, it is the only internationally available color standard to match skin tones. The guide includes 110 shades of skin color, each identified by a four-digit alpha numeric number for precise communicating.The first two digits in each number represent the hue, or undertone of the skin, and the last two digits represent the tone, or lightness and darkness of the skin.
Features
How is it Useful?
BEAUTY

Match and coordinate cosmetics to skin color.

PHOTOGRAPHY

Match skin tones for accurate photo editing and retouching.

FASHION

Coordinate with skin tones when developing colors and palettes for design and producing accessories, foundation garments, and intimates.

PRINTING/PACKAGING/GRAPHIC DESIGN

Provides quality control standards for consistent and appealing skin tone reproduction.

PRODUCT DESIGN

Develop and control natural skin tones for toys and a variety of products and accessories.

MEDICAL

Create baseline color standards for restorative and cosmetic surgery and prosthesis manufacture.
VIDEO: Pantone SkinTone Guide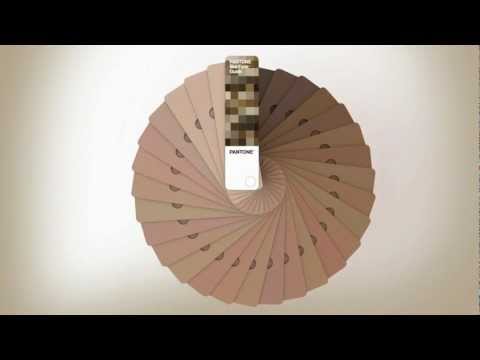 Watch Video
Specifications
| | |
| --- | --- |
| Variant | 1 |
| List price | $99.00 |
| Product Actual Weight | 10.4 ounces |
| Physical Size (H x D x W) | 7 x 2 x 2 inches |
| Computer OS | No |
| Warranty | 1 Year Parts & Labor |
| Paper Surface | Matte |
| Type of Guide | Single Guide |
| Format | Fan Guide |
| Color Values | No |
| # of Colors | 110 |
| ICC Version | No |
FAQ
Questions on Pantone SkinTone Guide
No questions asked yet