Destination
Enter destination to get a shipping cost
Pantone Extended Gamut Guide Coated
The Pantone Extended Gamut Guide Coated contains 1,729 seven-color process simulations of Pantone Solid Colors. Printed on coated, text-weight paper stock. Screen tint percentages and sRGB values are provided.
Pantone Color Manager software included with your purchase.
Description
Pantone Extended Gamut Guide Coated
Pantone's Extended Gamut Guide contains 1,729 chromatically arranged colors. Colors are printed with a seven-color printing process using existing Cyan, Magenta, Yellow and Black (CMYK) inks plus commonly used Orange, Green and Violet (OGV) inks that 'extend' the color gamut significantly. The seven-color simulations are perfect for packaging, labels, tags, and anywhere a wider gamut of color is required in process printing.
Screen tint percentages as well as sRGB values are provided for accurate color reproduction. Compatible with today's digital workflows. Includes Pantone Color Manager software.
Features
1,729 process colors
Chromatically arranged
Screen tint percentages and sRGB values are provided
Coated, text-weight paper stock
Each color identified with a distinct Pantone Extended Gamut Coated (XGC) Number and/or name
Includes color locator index
Includes Pantone Color Manager software for updating Pantone colors in popular design applications
Benefits
Accurately select, specify, and communicate color for seven-color process printing
Portable fan deck format
Easy location of desired colors
Compatible with digital workflows
Easily and closely reproduce colors in process printing with supplied CMYK+OGV screen tint percentages
Affordable alternative solution for designs requiring multiple spot colors
Save money and time with fewer pre-production approval rounds
Colors bleed off page edges for ease and accuracy when comparison checking
VIDEO: Pantone Extended Gamut Guide Coated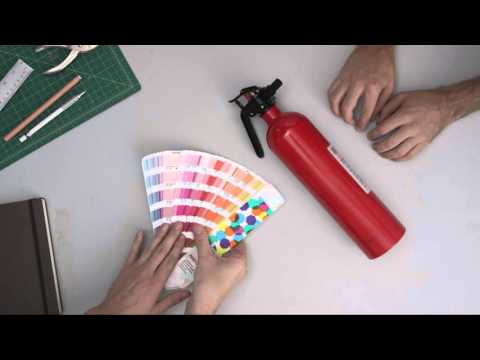 Watch Video
Specifications
| | |
| --- | --- |
| Variant | 1 |
| List price | $145.00 |
| Product Actual Weight | No |
| Physical Size (H x D x W) | No |
| Computer OS | No |
| Warranty | 1 Year Parts & Labor |
| Paper Surface | Coated |
| Type of Guide | Single Guide |
| Format | Fan Guide |
| Color Values | CMYK Percentages, sRGB Values |
| # of Colors | 1729 |
| ICC Version | No |
FAQ
Questions on Pantone Extended Gamut Guide Coated
No questions asked yet
You may also be interested in the following product(s)
| | | | |
| --- | --- | --- | --- |
| | | | |