Destination
Enter destination to get a shipping cost
Enfocus Switch 2017 Modules
Switch 2017 is an application that allows you to automate a number of tasks and processes, such as sorting and renaming files, converting files to PDF, preflighting PDFs, and so on.
Every aspect of the process can be automated:
Switch can pick up input files wherever you stored them.
The tasks are executed without any manual intervention.
Processed files are automatically placed in the appropriate location.
Working with Switch can save you a lot of time.
All Modules includes 1 year Maintenance and Support
Description
Need Switch 2017 Core Engine?
Switch 2017 Core Engine is required to operate these individual modules. To purchase the Core Engine along with it's Modules, click this link: Enfocus Switch 2017
Enfocus Switch 2017 Modules
Switch Modules
Switch Core Engine
The Switch Core Engine is the beating heart that drives your automation. It enables you to use job and file information to automate routing and processing.
Back To The Top ⇑
Configurator Module
The Switch Configurator Module allows you to integrate external applications (such as Adobe Creative Suite/Cloud, HP SmartStream Production Center, PitStop Server…) into your Switch flows using "configurators" in order to further automate your workflows.
"Configurators" are flow elements flow elements that streamline the connection to the third-party applications. Because Switch takes full control of the setup and the automation, it's very easy to use with any supported application.
Synergies with
Scripting Module
Third Party Applications
Back To The Top ⇑
Metadata Module
The Switch Metadata Module enhances the use of metadata in Switch flows. In addition to Switch- specific metadata, you will be able to use metadata originating from other applications or that are stored in other formats other formats, such as XML or JDF tickets, that are common in the graphic arts industry.
Metadata is information about the job or file that you are processing, such as its size, creation date, number of pages, paper type and author. In Switch, this information can be used to automatically route jobs, rename them and to make many other processing decisions.
XML pickup and JDF pickup are used to extract metadata from an external XML or JDF job ticket (usually submitted together with the job).
XMP inject allows you to add or modify XMP metadata to a job.
Opaque pickup helps you associate an arbitrary file with a job as metadata.
Export metadata allows you to extract internal metadata and to save it to an external XML file. You can then use the XSLT transform tool to convert the resulting output file to the format of your choice (XML, HTML or text).
Synergies with
Client Module
Database Module
Scripting Module
Connect Module
Back To The Top ⇑
Database Module
The Switch Database Module provides a direct ODBC communication between any SQL datasource and Switch without the need for additional scripting.
Take advantage of customer and job information residing in your estimating and scheduling system to automate tasks and eliminate redundant data entry by your staff. Connect your DAM and MIS. Use database values to populate drop-down menus in SwitchClient. Make intelligent routing decisions based on what is stored in the database. Allow intelligent updates, inserts, selects, and more.
Synergies with
Client Module
Metadata Module
Connect Module
Back To The Top ⇑
Scripting Module
Develop, execute and debug your own scripts via SwitchScripter, a Switch application that provides access to the complete Switch API. You can implement additional functions that meet your specific needs or build your own scripts to interact with scriptable third-party applications that are not supported by Switch.
Run your custom-developed scripts in your Switch flows, using the Script flow element
This module includes support for standard JavaScript classes, with additional classes for reading and writing files, reading and writing XML files, accessing databases, establishing SOAP/HTTP connections and many more.
Synergies with
Metadata Module
Back To The Top ⇑
Client Module
The Switch Client Module connects users to your workflow. You can now add submit points for users to transfer jobs - entirely accessible via a browser. It also enables you to gather all the required metadata and still manually check jobs when needed.
The Module comes with an open REST API, which not only facilitates integration with custom webpages, but also truly and entirely integrates Switch into your company's environment.
The Module also supports external Active Directory user management.
Synergies with
Metadata Module
Client Module
Back To The Top ⇑
Web Services Module
The Switch Web Services Module enables you to integrate Switch within your own web portal and open it up to the world. You can allow an unlimited amount of users to upload and download an unlimited amount of files from your own website.
Synergies with
Metadata Module
Connect Module
Back To The Top ⇑
Connect Module
Workflow automation is often kept behind the walls of the print service provider to help speed up production and avoid complexity and support issues with your customers.
The Switch Connect Module extends your automated workflow to your customer's desktop.
By automating your customer's tasks, the Connect Module creates consistency, reduces errors and speeds up the overall production process.
Synergies with
Metadata Module
Client Module
Back To The Top ⇑
Performance Module
Switch Performance module boosts up the processing capabilities drastically. It allows user to work on 8 extra cocurrent processes, while normally the core engine offers only 4 cocurrent processes.
Synergies with
Core Engine
Back To The Top ⇑
PDF Review Module
New PDF Review Module module for Switch is a simple, but very powerful PDF approval tool with some unique functionality and primarily designed to automate and replace manual email proofing process.
The PDF Review Module sends an email to a single customer, which can be designed in HTML and branded, and which will include a link. When this link is clicked, the customer's default browser opens and the high resolution PDF file is loaded displaying the content with all the functionality required to approve or reject the job with confidence including overprint preview.
Crucial for the customer is that nothing else needs to be downloaded or installed, nor is a user name or password required. The interface is dynamic supporting different designs for tablet and desktop viewing.
Synergies with
Metadata Module
Back To The Top ⇑
VIDEO: Discover What Switch Can Do For You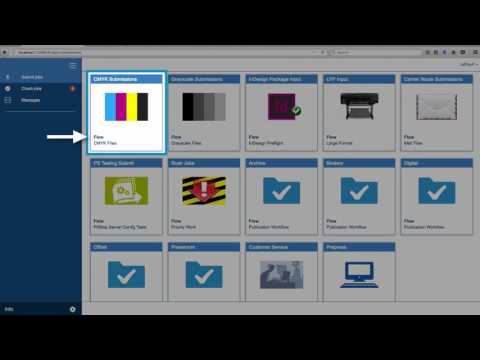 Watch Video
Specifications
| | |
| --- | --- |
| Variant | 1 |
| List price | $1,440.00 |
| Product Actual Weight | 0.000 |
| Physical Size (H x D x W) | No |
| Computer OS | Mac OS 10.7 (Lion), Mac OS 10.8 (Mountain Lion), Mac OS 10.9 (Maverick), Mac OS 10.10 (Yosemite), Windows 7 (32 bit), Windows 7 (64 bit), Windows 8 (32 bit), Windows 8 (64 bit), Windows 10 (64 bit) |
| Warranty | 1 Year Parts & Labor |
| ICC Version | No |
| Profiling Choices | No |
| Max RGB Printer Profiling Patches | No |
| Max CMYK Printer Profiling Patches | No |
| Max Multi-Color Printer Profiling Patches | No |
| Monitor Profiling | No |
| CMYK Printer Profiling | No |
| Supported Color Measurement Devices | No |
| Supported Color Measurement Devices via ColorPort Software | No |
FAQ
Questions on Enfocus Switch 2017 Modules
No questions asked yet
You may also be interested in the following product(s)
| | | | |
| --- | --- | --- | --- |
| Our Price: $3,600.00 | | | |