Destination
Enter destination to get a shipping cost
Enfocus PitStop Pro 2017 Multi Pack
Pitstop Pro 2017 is the most powerful and technically advanced PDF preflight and correction solution available on the market today.
Includes 1-year Updates, Upgrades and Assurance
Get 2 licenses of PitStop Pro 2017 and save $300!
Available as download only. Electronic delivery via email typically in 48hrs.
Description
What's New in the PitStop Pro 2017?
PitStop Pro 2017 is the all-purpose (and all-powerful!) tool for preflighting and editing PDF files without ever leaving Acrobat! Edit (text, images, objects, colors, page dimensions), repurpose, convert, optimize, certify and more. New features in PitStop 2017 include reorder and delete pages, support for PDF Geomapper technology, 41 Devicelink Profiles included as standard, and Ink coverage check to ignore named separations via Restrictions. Moreover, Pitstop Pro 13 supports latest OS Windows 10 and Mac OS X 10.12 (Sierra)
PDF Geomapper technology
Until now, it was impossible to configure PDF Preflight to distinguish between objects that are needed to render or print a file and those that are not. The PDF Geomapper will ignore or remove these unnessecary elements, and we have provided some default Action Lists to help with this. This truly unique technology completely erradicates false warnings and errors when using PDF Preflight.
See how it works!
Rectangles can be created to the size of PDF Page Boxes and with round corners
Adding Rectangles is something that a lot of users do within PitStop using the 'Add object' Action. One of the shortcomings of this functionality was that it worked to a fixed size or a variable, whereas often there was a need to generate a rectangle based on a PDF page box. This is now possible and you can make round corners with a specified radius.
See how it works!
Operating system support
PitStop Pro is now officially supported in both Mac OS X 10.12 (Sierra) and Windows 10 anniversary edition.
See system requirements!
Reorder and delete pages
The Enfocus Inspector gains a new tab specifically for working with transparency, and some new functionality and options as well. You now have the ability to select or toggle through Page and Transparency groups and also modify and correct the attributes of the groups directly within PitStop.
See how it works!
41 Devicelink Profiles included as standard
With this version of PitStop we now include 41 Devicelink profiles for CMYK-CMYK conversions and managing Ink Coverage. These are made possible by our sister company X-Rite.
See how it works!
Ink coverage check to ignore named separations via Restrictions
The ink coverage check within PitStop can now ignore technical inks, and additional special finishes such as varnishes or white separations. There is no specific interface for this functionality, as it's incorporated within the standard restrictions interface. All you have to do is simply create a Restriction to select or ignore specific separations and apply it to the ink coverage check.
See how it works!
Back To The Top ⇑
VIDEO: PitStop Pro 2017 New Features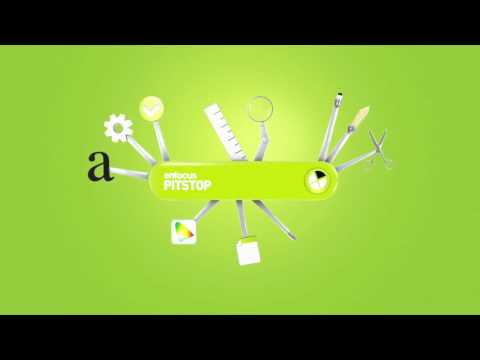 Watch Video
Specifications
| | |
| --- | --- |
| Variant | 1 |
| List price | $1,510.00 |
| Product Actual Weight | No |
| Physical Size (H x D x W) | No |
| Computer OS | Mac OS 10.7 (Lion), Mac OS 10.8 (Mountain Lion), Mac OS 10.9 (Maverick), Mac OS 10.10 (Yosemite), Windows 7 (32 bit), Windows 7 (64 bit), Windows 8 (32 bit), Windows 8 (64 bit), Windows 10 (64 bit) |
| Warranty | 1 Year Parts & Labor |
| ICC Version | No |
| Profiling Choices | No |
| Max RGB Printer Profiling Patches | No |
| Max CMYK Printer Profiling Patches | No |
| Max Multi-Color Printer Profiling Patches | No |
| Monitor Profiling | No |
| CMYK Printer Profiling | No |
| Supported Color Measurement Devices | No |
| Supported Color Measurement Devices via ColorPort Software | No |
FAQ
Questions on Enfocus PitStop Pro 2017 Multi Pack
No questions asked yet
You may also be interested in the following product(s)
| | | | |
| --- | --- | --- | --- |
| | | | |