Destination
Enter destination to get a shipping cost
ColorLogic DeviceLink Open Profiles bundled with ZePrA
DeviceLink Open Profiles bundled with ZePrA complement the use of normal ICC profiles, making it possible to specifically circumvent the weaknesses of color conversion based on an ICC profile for certain tasks.
Description
ColorLogic DeviceLink Open Profiles bundled with ZePrA
Applications for DeviceLink profiles
DeviceLink profiles complement the use of normal ICC profiles by producing substantially better results in terms of both quality and the printing process when converting and adapting colors during color conversion.
The principal application of DeviceLink profiles is the transformation of "separated" CMYK data to a different CMYK. The aim of reseparation can be to harmonize different separations or to use more black in order to stabilize the printing process and/or save ink.
DeviceLink also have benefits when converting from CMYK to Grayscale owing to the preservation of 100% black, which would not be possible with normal ICC profiles.
DeviceLink technology also offers attractive, new approaches to quality optimization, especially for RGB-to-RGB or RGB-to-CMYK and CMYK-to-MultiColor conversion. The impressive result: pure, highly saturated colors and the same color appearance.
Standard DeviceLink profiles Features
Limiting the total amount of color (TAC) for various printing standards
e.g. ISO, Fogra, ECI, Ifra, Gravure (PSR), GRACoL, SWOP, SNAP.
Optimized color conversion between different printing standards
These color conversions preserve separations, limit the TAC in accordance with the selected printing standard, and preserve the purity of primary and secondary colors. They ensure smooth transitions in vignettes and permit correct transformation of PDF files.
Ink reduction (SaveInk)
The ColorLogic DeviceLink profiles for ink reduction preserve the separation characteristics while at the same time replacing CMY with black. This leads to far better transformation than classical ICC-based conversion with strong GCR.
CMYK-to-Grayscale conversion profiles
When converting CMYK data to Grayscale using ICC printer profiles, a tone composed of pure, 100% black – such as black text – cannot remain 100% black owing to the architecture of the profiles. Instead, it is converted to 95%, for example, depending on the printing process involved. On the press, this leads to rasterizing and thus to unsharp printing results. The CMYK-to-Grayscale DeviceLink Sets retain 100% black.
RGB-to-CMYK separation profiles
Depending on the quality of the printer profile used, conversion from AdobeRGB, sRGB or eciRGB_V2 to the various printing standards can give rise to annoying artifacts in some areas. For instance, smooth RGB vignettes often have a much less smooth structure after conversion to CMYK, highly saturated RGB colors lose their saturation, and losses of definition may also occur, depending on the rendering intent used. The ColorLogic separation DeviceLink profiles are optimized for conversion of AdobeRGB, sRGB and eciRGB_V2, meaning that the above problems are avoided.
VIDEO: What's DeviceLink?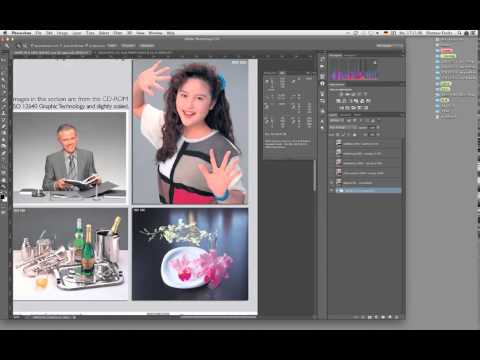 Watch Video
Specifications
| | |
| --- | --- |
| Variant | 1 |
| List price | $520.00 |
| Product Actual Weight | No |
| Physical Size (H x D x W) | No |
| Computer OS | Mac OS 10.7 (Lion), Mac OS 10.8 (Mountain Lion), Mac OS 10.9 (Maverick), Mac OS 10.10 (Yosemite), Windows 7 (32 bit), Windows 7 (64 bit), Windows 8 (32 bit), Windows 8 (64 bit), Windows 10 (64 bit) |
| Warranty | 1 Year Parts & Labor |
| ICC Version | No |
| Profiling Choices | No |
| Max RGB Printer Profiling Patches | No |
| Max CMYK Printer Profiling Patches | No |
| Max Multi-Color Printer Profiling Patches | No |
| Monitor Profiling | No |
| CMYK Printer Profiling | No |
| Supported Color Measurement Devices | No |
| Supported Color Measurement Devices via ColorPort Software | No |
FAQ
Questions on ColorLogic DeviceLink Open Profiles bundled with ZePrA
No questions asked yet
You may also be interested in the following product(s)
| | | | |
| --- | --- | --- | --- |
| Our Price: $1,300.00 | Our Price: $990.00 | Our Price: $999.00 | |